What customers have to say about WingTite
WATCH THE VIDEO, SEE HOW IT WORKS
Replace the Drain, Not the Shower
• Eliminate shower tear-out, for fiberglass and plastic showers
• No below access needed
• The perfect drain for new shower installations Prevents future drain failures.
• MADE IN AMERICA - Proudly made in the USA with a 100% Manufacture Guarantee
7 WingTite Drain Color Options
Drain Grate Colors: Standard Chrome, Oil-Rubbed Bronze, Brushed Nickel, Polished Brass, Satin Brass, Antique Brass, and White.
Chrome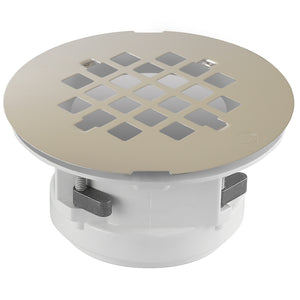 Brushed Nickel
Oil-Rubbed Bronze
WingTite Support Products
WINGTITE'S 100% MANUFACTURE'S GUARANTEE.
We stand behind every WingTite we sell. If you are not satisfied with your WingTite purchase, you can return it for a replacement or refund.
To return or exchange WingTite mail to:
PlumbRite MFG. INC.
2419 Village Ln #F
Cambria, CA 93428

Call: 1-805-927-1753
Email: sales@wingtite.com